Are you using office 365 to it's full potential?
Are you using Microsoft Office 365 to its full potential? Most businesses are aware of the general day to day services that Office365 provides such as Word, Excel, Outlook and so on, but many do not realise the other helpful services that are provided with their subscription. Below is a guide on some of the most common subscriptions we provide as well as a full breakdown of what these services can do and how they can improve the productivity of your workplace.

If you would like to enquire about any of these subscriptions then please contact us via the button below to speak to one of our experts.
Contact Us Now
Office 365 Exchange Email

This is a professional business email solution. These addresses are created using your domain name to give your email address a professional look, for example, instead of having "example@hotmail.co.uk" you could have something along the lines of "info@mybusiness.co.uk". Exchange email give a much more professional look to your business and help potential clients feel more comfortable in that they are dealing with a legitimate business.

Exchange email also allows you to have more control over spam, forwarding and even allow you to set email aliases. This means that you can have multiple email addresses that all direct emails to one email address. For example you could have it set so that if someone emails "john@example.co.uk" or "emma@example.co.uk" it automatically sends the emails strait through to "info@example.co.uk" at no extra cost!
Contact Us Now for Business Email
Office 365 Business Suite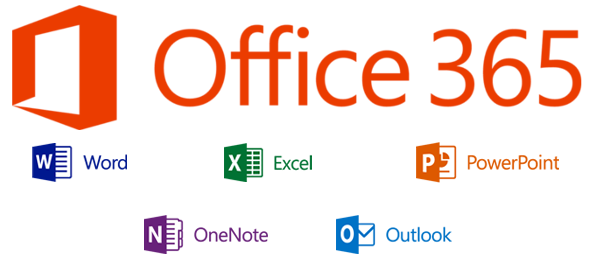 This is the subscription that most people are familiar with. It contains all of the apps that business use on a day to day basis including:

• Outlook
• Word
• Excel
• PowerPoint
• Access

A single license for office 365 Business allows you install these applications on up to 5 devices including: Computers, Macs, Phones and tablets.


Aside from the programs above it also contains two additional programs that can vastly improve the security and productivity of your business, Below as a list of these of programs and some of the benefits using them has to be a business.

OneDrive


OneDrive Is a cloud storage facility that allows you to access your files from any computer and store up to 1TB (1000GB) of data in the cloud. This makes it one of the most secure ways to store data as well as one of the most efficient. Storing your data on the cloud in this way not only keeps your PC free from clutter but it also gives you something called "version control" which allows you to recover deleted files and previous versions of the same file.

It is also a brilliant way to back up files as it does this automatically providing you save your files to the correct place. It will always keep a copy of your files on the cloud, for this reason we recommend it to all businesses to prevent data loss as in the event your computer failing you can retrieve all your files by logging in on a different machine. Folders and files inside one drive can also be "shared" with other people at your leisure.

OneNote

OneNote is one of the most useful programs inside Office 365 Business and Business Premium yet it is one of the most unknown applications in the subscription. It is essentially a note taking document that works brilliantly for keeping individual files for all of your clients in one place. It allows you to use most of the functions that are available in Excel and Word and it's an extremely efficient way to share information between employees. Clients can be split down into individual folders inside a OneNote file and each of those folders can contain as many pages as you need. You can also lock files, print files and organise them in a variety of different ways.
Contact Us Now for Business Email and software
Office 365 Business Premium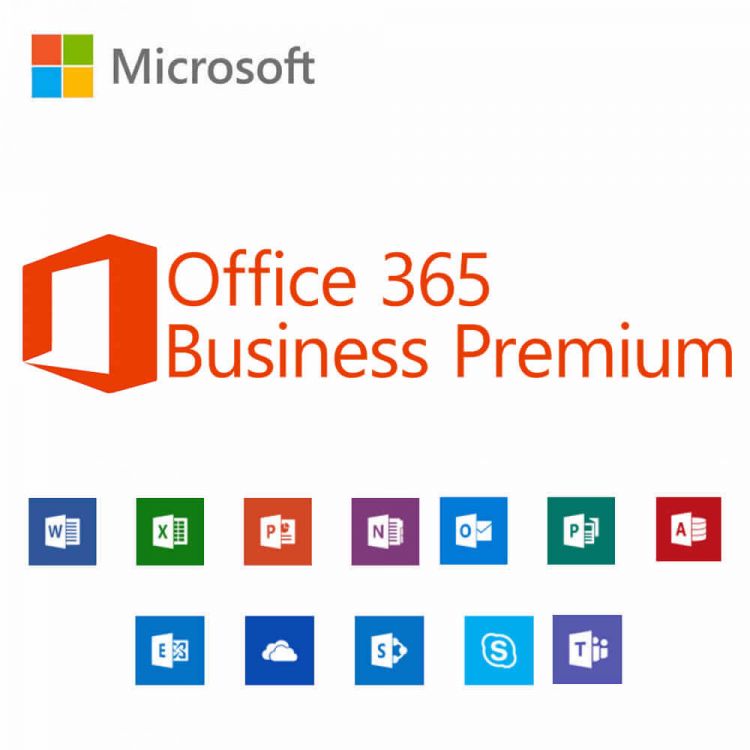 Office 365 Business Premium contains all of the apps and features of the standard Office365 Business subscription. But contains some more very useful programs that can be seen below. It also allows you to have an Exchange email address for emailing and a company-wide intranet system (SharePoint)
Sharepoint
SharePoint is very similar to OneDrive in how it works and allows all the same features such as version control and the ability to recover deleted files, This can also be synced to your home computer or any other device. The main difference between these two cloud storage facilities is that SharePoint has been designed to share files between colleagues whereas OneDrive is designed specifically for a single person to use. It works by synchronising your files to cloud from your computer and will automatically update on all machines that have SharePoint installed. This is extremely helpful in an office environment as it allows all computers on the network to have the same files on them at all times.

As well as being able to share files, SharePoint also allows access control meaning that you can have different levels of access. For example you could have three different folders inside SharePoint E.g. "Managers", "Staff" and "Accounts" you can restrict each of these folders so that staff would only have access to the "staff folder", People who deal with the accounts would have access to "staff" and "accounts" and managers could have access to all folders.
Microsoft Teams (Communication and video conferencing software)

Teams is a a communication and video conferencing program that is designed to allow groups of people in organisations to create chat dialogues with specific people inside an instant messenger client. It also allows you to voice call and video call multiple people at a time which makes it very handle for long distance meetings with colleagues or customers. Teams allows to communicate with people both inside and outside of your organisation in a user friendly way.

Contact Us Now for Business Email, Software and Cloud Storage
Office 365 Business Essentials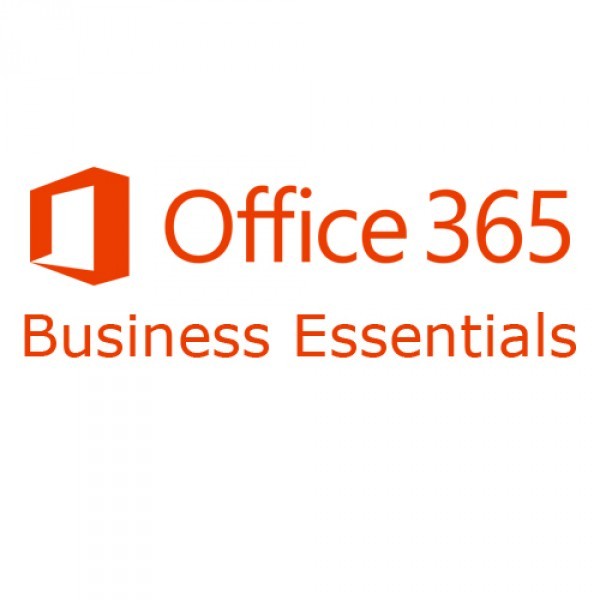 This version of Office 365 is primary designed for storage and email. It allows one email address, access to OneDrive and SharePoint as well as Microsoft office and teams. None of the other applications come with this version however it does allow you to use Microsoft Outlook online.
Contact Us Now for Business Email and Cloud Storage


Other Benefits
Mixing licenses

These licenses can be "mixed and matched" in an organisation to suit the needs of who needs to use what. For example not everyone in the business would need to have the same license, some may only need emails and some may only need to use Word or Excel. These subscriptions are very versatile and can even contain extra benefits when you have multiple licenses, primarily Co-authoring.

Co- authoring

Co-authoring is the outcome when using an office application such as Excel combined with it being stored in SharePoint. If multiple people have Office 365 Business premium they are able to edit the same file at the same time without an issue. This is an extremely helpful feature to have when working with large files that everyone needs access to.

Always stay updated

These subscriptions are always kept updated to ensure you are always working on the most up-to-date program. These updates usually happen automatically and do not require you to manually install them.

Security
Not only does Microsoft Office 365 have highly advanced security measures to keep your data and passwords as protected as possible but Red Dune also adds in some extra measures to ensure that vulnerabilities are kept to a minimum. For example, We use complex password generation systems to make passwords as strong as possible. These passwords would take years to crack using brute force methods and only require you to put them in once on each device.

Forgot your password?
When you purchase Office365 with us we will give you the option to have us manage it. If you choose to do so Red Dune will be in control of your licenses and subscriptions, as well as the set up and any maintenance or changes you require to be made. As a result of this we will store your passwords securely on our systems can ensure you regain access to your account as quickly as possible if you forget your login details.

Access your files anywhere
Office 365 Is designed to work around you. With the right subscription you are able to access your files on any device, anywhere.

Accidently deleted an email or file?
Don't worry, with office365 we can get it back to you as long as you contact us within 30 days of it being deleted.

Calendars
Outlook allows you to add calendars and share them with your colleagues. Access can be restricted to suit your needs and you can even allow others to view and edit them. This makes it a perfect booking in system.

Powerful spam filtering
Microsoft Exchange emails are renowned for their powerful spam filter. While no email address is completely spam free, Exchange allows us to adjust the settings to filter out a majority of spam emails.