Internet phones in Norfolk and Suffolk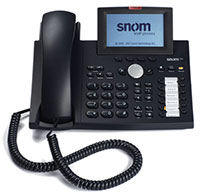 We supply, install and maintain Voice over Internet Protocol (VoIP) phones for businesses in Norfolk and Suffolk.

We can reduce call cost, provide multiple lines, transfer calls, do everything your current system does at a fraction of the cost.

If your business currently has BT VoIP phones we can guarantee to make you savings, more than likely hundreds of pounds a year.
Our VoIP systems provide
Multiple extension numbers (internal and external)
Call hunt groups
Voicemail to phone and email
Mobile phone-based VoIP calls
On computer caller ID with contact name and call log
If you are interested in working from home we can provide a work phone can be plugged into a home router and used as if it was a work extension. We can achieve the same solution on mobile phones.