Should you upgrade to windows 11?
Microsoft has recently released a free upgrade to Windows 11 for those computers that meet the hardware and software requirements. But what impact will it have on your business? We have compiled a list of the top 8 things to bear in mind before you go and click the upgrade button, from productivity improvements and compatibility issues to privacy and security. This guide contains all you need to know about upgrading to Microsofts latest operating system.
New look and feel
Windows 11 comes with a new look and feel that is designed to combine customisation and performance of PC with the easy to use and navigate functions of a mobile device. It contains many new design changes such as options for layouts which allows you to split one screen into multiple screens without the need for a second screen. This doesn't work particularly well for those with smaller screens, but for those using screen that are a around a minimum of 24" it's definitely a handy feature.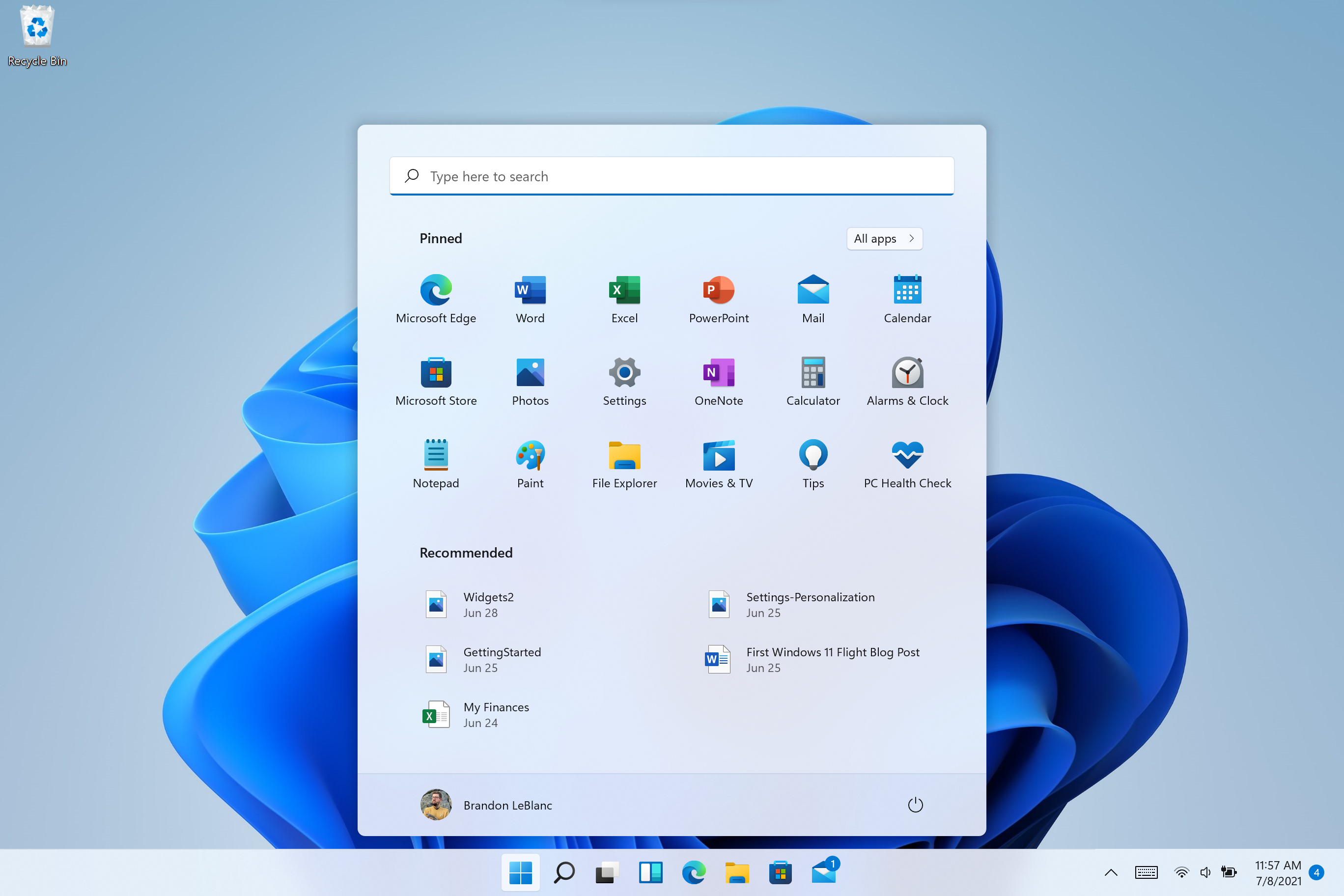 Integrated applications and new productivity improvements
A long with the new snapping layouts, Windows 11 includes many new tools that are centered around increasing productivity and overall usefulness to businesses such as:
Easy undocking - Usually, if you try to disconnect your laptop from a secondary screen while using it, Windows 10 will try to squeeze all of your programs on to a single screen. This results in a messy desktop and manually having to minimize all programs to try and tidy it up. However with Windows 11, all programs are automatically minimised when you disconnect a screen. If you then plug the second monitor back in, the programs will immediately snap back to their original positions on the other screen.
Teams Integration - Windows 11 integrates a messaging and collaboration app via Microsoft Teams. It now allows you to send messages and make video calls straight from the desktop.
Multi-platform apps - Windows 11 allows you to run apps from the Google Play store directly from your PC.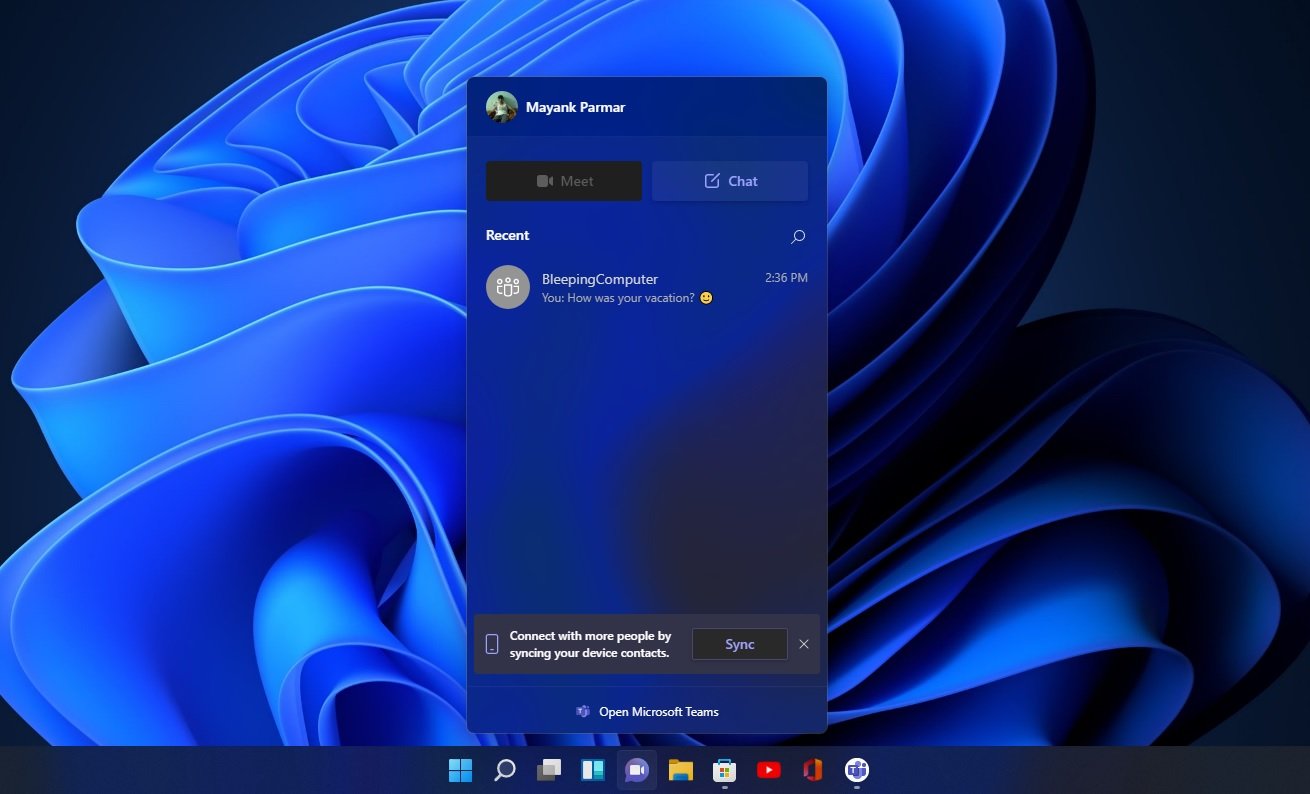 Hardware and software requirements
Windows 11 comes with a free compatibility checker that asks you to check that your device is compatible before proceeding with the upgrade. Most modern computers that are purchased from well-known manufactures such as Dell, Toshiba and Asus ETC… will meet the minimum requirements for Windows 11, however for those with custom built computers is usually not the case. This is down to Microsoft's decision to make TPM version 2.0 a mandatory requirement, and custom built computers rarely have one inside of them.
Fortunately, in most instances an alternative to TPM 2.0 is available on most motherboards and can be enabled by anyone with knowledge of the computers BIOS. For more information on the minimum requirements, please visit Microsoft's official minimum requirements guide here:
https://www.microsoft.com/en-gb/windows/windows-11-specifications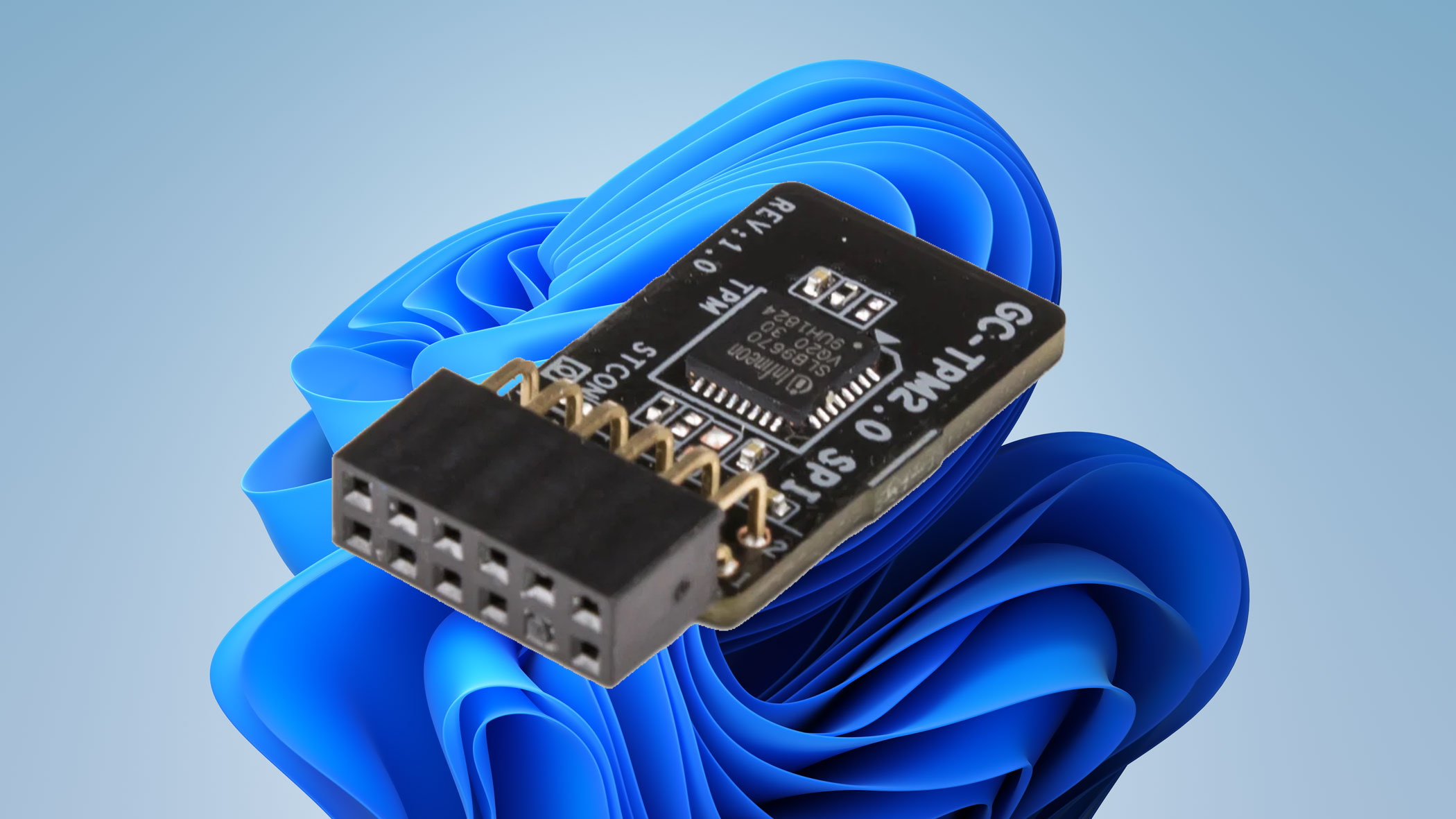 Security and privacy
With all new operating systems, there is a risk that they introduce new bugs that can be exploited by hackers in numerous different ways. However Microsoft is constantly patching these bugs and the latest Windows release has been deemed safe enough for both personal and business use.
Familiar security features like Microsoft Defender Antivirus don't seem much changed in Windows 11. Microsoft is pushing password-less security, which uses some of the advanced security tech that Windows 11 requires, but password-less security is available in Windows 10. It's the secured boot and reliance on TPM 2.0 that vastly enhance security in Windows 11—presuming you don't disable it!
If your computer has a TPM 2.0 chip and supports Secure Boot, It's easy and safe to upgrade to Windows 11. Check that Secure Boot is enabled (right now Windows only requires that it be available). According to Microsoft, "secured-core PCs are twice as resistant to malware infection," So doing this will reduce your risk of malware infection by half. Which is a significant improvement over unencrypted Windows 10
There is a bypass that allows computers without TPM 2.0 to upgrade to Windows 11, but this severely impacts the security of the computer. We would recommend sticking with Windows 10 for the moment and purchasing a new more secure computer when you feel like it's time to upgrade.
Unfortunately, Microsoft is slowly forcing people to hand over more of their personal data by trying to force people down the route of signing in with Microsoft accounts and tying them together with other applications. There are options in Windows 11 to toggle off certain aspects of data protection off, however it hasn't been made perfectly clear what data they are collecting in comparison to Windows 10.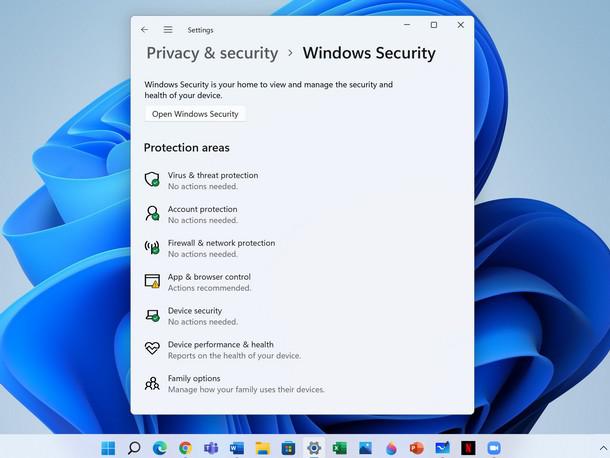 Ease of use
Microsoft had been trying its hand at tablets for almost 10 years, albeit with a modified version of Windows XP, when Apple introduced the iPad. Since then, Microsoft has been playing second fiddle. It tried to make Windows touch-friendly with Tablet Mode in Windows 8, but the feature was poorly designed and hardly ever used. Surface RT, released in response to the iPad, was a monumental failure.
More recently, Microsoft has released its own touch-enabled hardware, including the Surface Duo and the Surface Book. In line with this, it is making major improvements to touch operation in Windows 11. The improvements include multi-point touch, smoother performance, and better haptics. The company has also redesigned the touch keyboard to allow use with just the thumbs.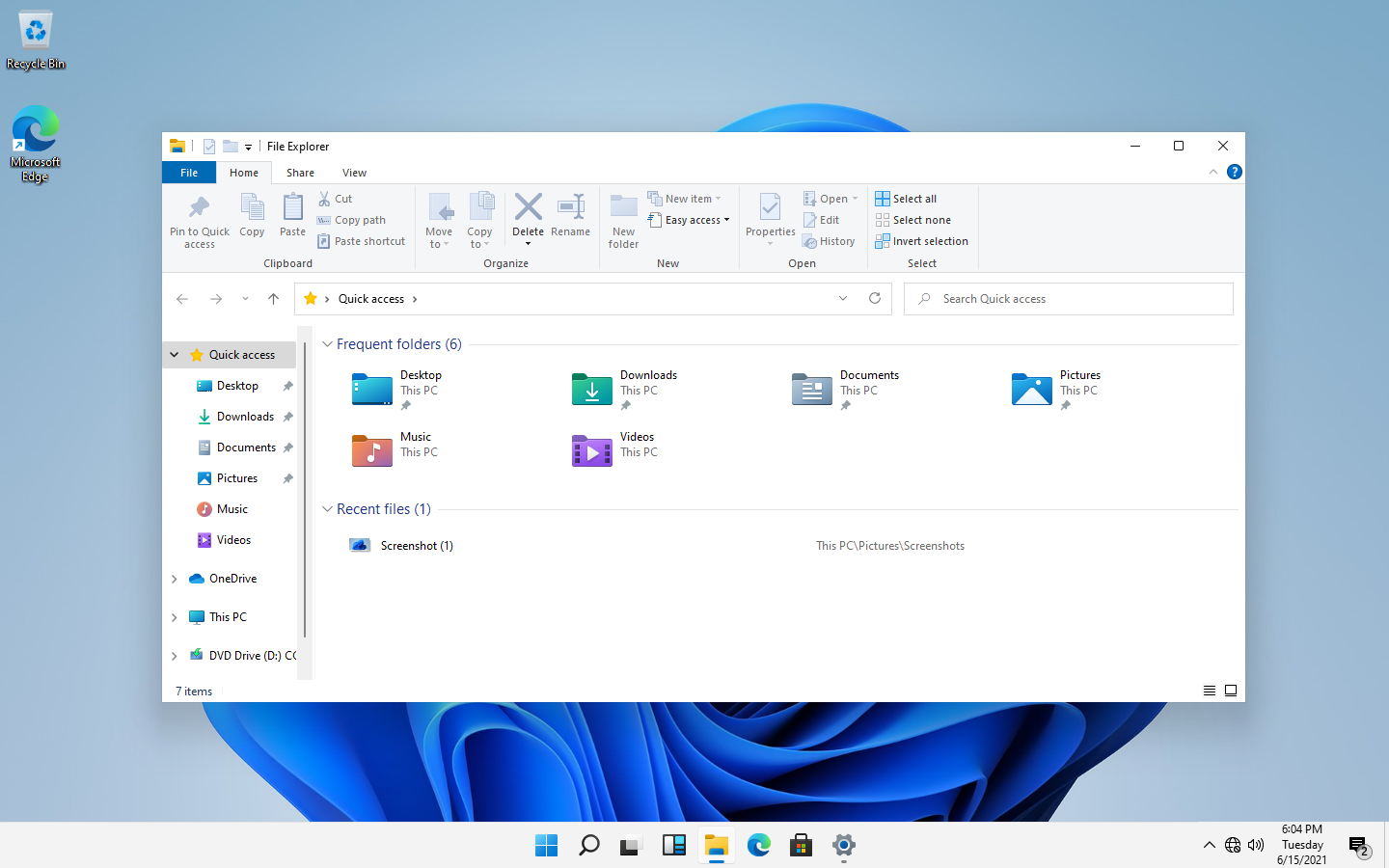 Compatibility
Windows 11 has been designed to run on almost all laptops and desktops that were made in the past 5 years, It will run on older devices providing they meet the following recommend specs:
Processor - 1 gigahertz (GHz) or faster with 2 or more cores on a compatible 64-bit processor
RAM- 4 gigabytes
Storage- 64 GB or larger storage device
System firmware UEFI, Secure Boot capable.
TPM- Trusted Platform Module (TPM) version 2.0.
Graphics card Compatible with DirectX 12 or later with WDDM 2.0 driver.
Display - High definition (720p) display that is greater than 9" diagonally, 8 bits per colour channel.
Internet connection and Microsoft account- Windows 11 Home edition requires internet connectivity and a Microsoft account. Windows 11 pro can be ran without a Microsoft account.
For all Windows 11 editions, internet access is required to perform updates and to download and take advantage of some features. A Microsoft account is required for some features.
If you are upgrading from Windows 10 and are worried that some of your apps wont work, you can rest assured that Windows 11 contains the same level of compatibility that Windows 10 does. So if you have an application that works on Windows 10, you should have no issues with compatibility post upgrade.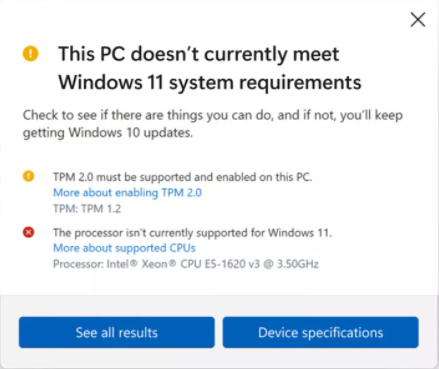 Are you being forced to?
Support for Windows 10 will end on Oct. 14, 2025. That means Microsoft will no longer provide security patches or feature updates for the Home, Pro, Enterprise, Pro Education and Pro for Workstations editions at this time -- affecting virtually all Windows 10 users. (The only people who have until 2029 are the few Windows 10 Enterprise Long Term Support Channel users.)
This doesn't come as a surprise: Microsoft has a long-established Fixed Lifestyle Policy for many of its products. For each version of its OS, the company offers a minimum of 10 years of support (at least five years of mainstream support like security updates and no-charge incident support, followed by five years of extended support like paid troubleshooting).
You will still be able to use your computer after this date. But over time it will become and less and less secure to continue doing so.
At the moment, the cost of upgrading to Windows 11 is free for qualifying machines. However we have not been able to find a specific date for when Microsoft intends on stopping the free upgrades and forcing late adopters to pay the £220.00 for a product key.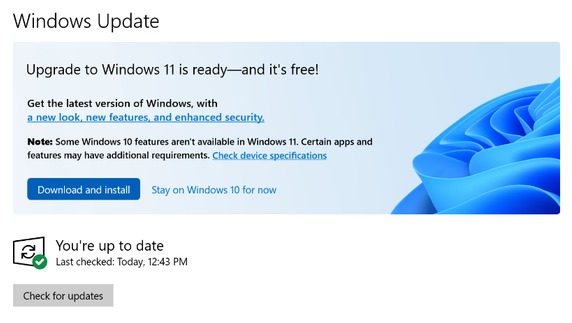 What effect will it have on your staff
This will vary from business to business. However the leap between Windows 10 and 11 doesn't feel anywhere near as large as the leap from Windows 7 to Windows 8, everything is still where you would expect it to be. So much so that most technical documentation and instructions from google will still apply to Windows 11 even if it looks slightly different.
Overall, we consider this change to have a minimal (if any) learning curve.